Liz PenDennis
Director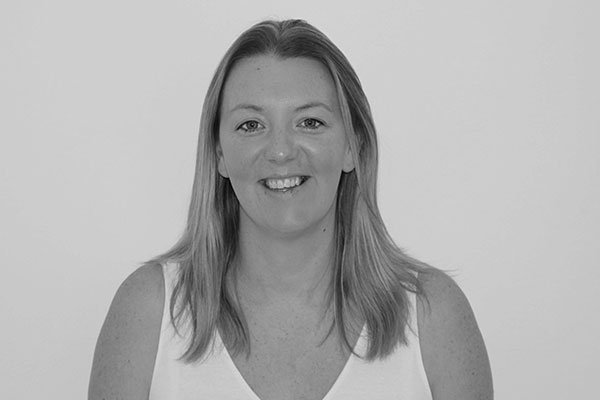 Following a varied work history including working in the Police Force, retail management, working on cruise ships and even a management role in a group of libraries (ssshhh), I find myself as part of a great team running our own business. 

MORE

Whilst never on my agenda, falling in love (blush) with our Operations Manager, Paul, has brought me here in my support of him to follow his dreams.

An unknown industry to me in the beginning, I have had to learn on my toes but very quickly discovered a love for event management and planning and am lucky to be able to enjoy this alongside the dull day to day management of the business.

When I'm not keeping the guys on their toes, you find me being Mummy to two handsome boys, working within committees on community event projects, and sneaking in a cheeky coffee with friends.

If I have the time, I also love the odd spa day, shopping trip or gin tasting session!


CLOSE
Phil Smith
Co-Director & Technical Project Manager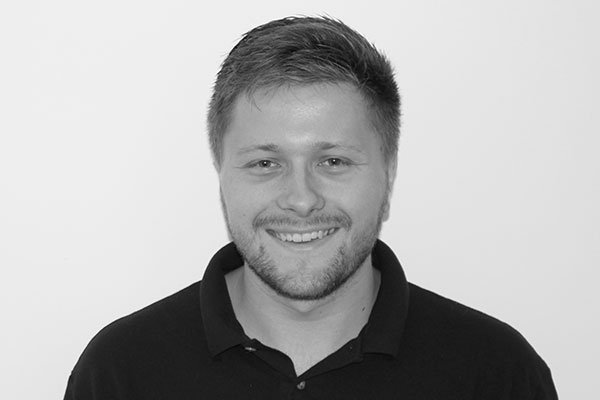 Originally, I was a mobile DJ whilst working in retail. Eventually, I got my level 3 advanced diploma in live events and production. In 2012, I was able to apply the skills from my very short DJ career to begin working at EWP.

MORE

With the help of everyone at EWP, I have been able to grow my skills and now am a fully trained sound technician, with knowledge of light and other event production and installation equipment. I am a dad to Alfie, and when I'm not fiddling with light and sound desks I am preparing him for the next generation of light and sound engineering.

In my spare time I like driving, mountain biking and even playing Lego.

CLOSE
Paul Byrne
Operations Manager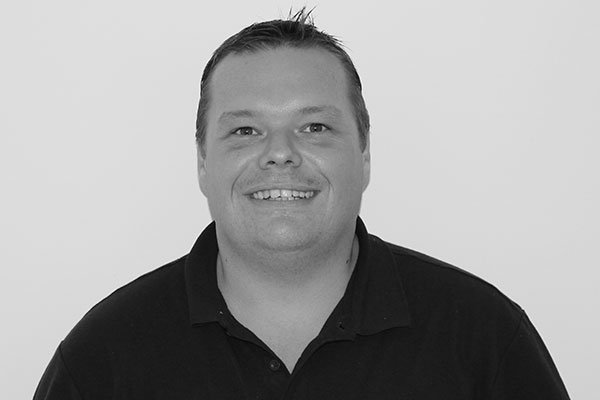 I have always had an interest in live entertainment from a young age, with me being involved with the school production department and lighting school shows. This progressed onto me completing a BTEC diploma in live music production. 

MORE

I left collage to pursue a career in the entertainment industry this led me to working for our family business supplying small production for events.

I was then approached by Stage Electrics and was offered a opportunity to be interviewed for the role of Project Manager – Live Events which I happily did for just over a year before broadening my horizons working as Production Manager with Carnival Uk onboard P&O ships.
For the last six years I have been the Operations Manager for EWP a company of which proudly supplies many cruise companies with product and services across the globe.

In my spare time ("cough, what spare time") I enjoy spending days with my family and enjoy the water so any opportunity to get on a boat or jet ski I'm there.

CLOSE
Micheal Byrne
Project Manager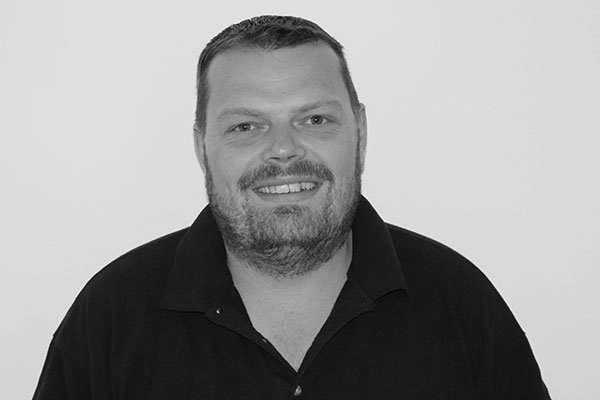 From the young age of 16 to 19 I trained as a HGV mechanic. Eventually, I started working for a tour bus company whilst also working with sound, light, stage and overall event productions at the weekend.

MORE

From the age of 19 I have been in this industry, whilst also being part of the RNLI. I have always been interested in cars and technology, so the kind of work I've had throughout my adult life has always revolved around the two, luckily. At EWP I'm responsible for the Production Hire and the Mobile screen deployment.

I mostly like to relax in my free time which usually involves me looking for more technology or the next big thing!

CLOSE
Owain Jones
Project Manager – Marine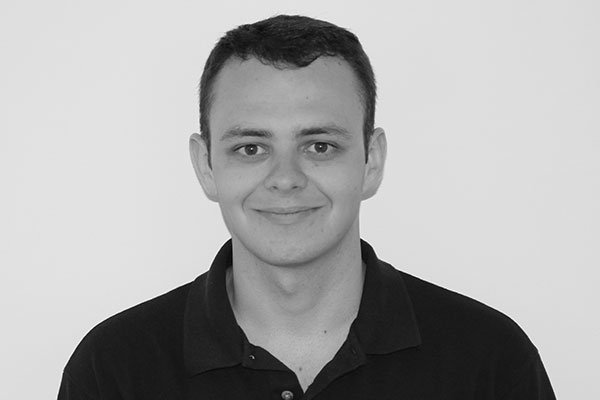 I started being interested in technical entertainment back in school where I went onto achieve a 1st class degree in Live Event Technology. After University my desire to travel and see new places led me to the cruise industry. 

MORE

I started my professional career with Carnival Cruise Lines where I very quickly worked my way up to be one of the youngest technical fleet supervisors tackling new projects and challenges every day.

After spending years in America I jumped at the opportunity to move back home and to join the experienced team here at EWP while pursuing my passion in A/V utilising my skills developed in the specialist marine industry.

In my spare time I enjoy keeping active by going to the gym and scuba diving when I have the opportunity. On my weekends I like to visit family and listen to live music with friends.


CLOSE
Stefan Spečina
Project Manager – Marine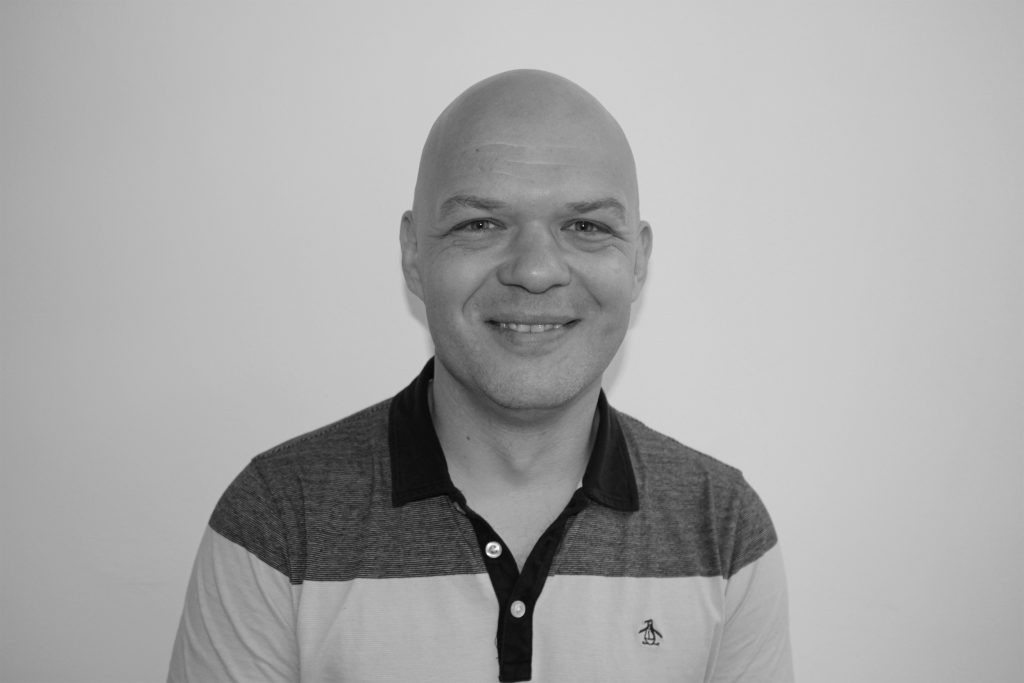 I have always been fascinated by the entertainment world, and have been an entertainment technician since 2010 and have seen some incredible shows. I was soon able to apply his knowledge to other industries. 

MORE

Eventually, I began to work my way up and soon found myself travelling around the world with work whilst heading home to Croatia in between. I have travelled far and wide with different cruise companies and have seen some spectacular places and shows.

After spending many years with Carnival Cruise Line all over the world, (and boarding their ships 204 times!) I decided to take a plunge and head to the UK to work with EWP on their cruise projects.

In my spare time I enjoy playing music and play video games.


CLOSE
Hannah Curtis
Online Sales & Marketing Coordinator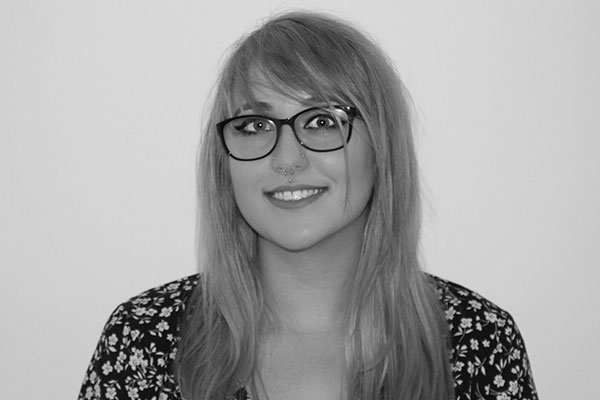 Growing up, I was always interested in photography and film. However, when I took up the subject in school, I soon realised that I was more interested in editing and manipulating a still image rather than taking the image itself. 

MORE

This soon took me to my love of editing photos and videos, which eventually led to me building, growing and maintaining a successful YouTube channel with a decent online following. It was because of this that I went onwards to study creative media, where my love for editing assisted me in creating animations, video games and short films to a high standard.

I joined the EWP team mainly to use my creative media skills to boost their social media. However, I have been able to utilise my skills developed from my passion of creative media and help edit photos, create websites, maintain accounts and so much more. Being tied to my emails at all times means I respond to customers and clients ASAP, to make sure everything keeps flowing, whilst always being on the look out for the next big platform to project the company on.

In my spare time I enjoy playing video games, going to concerts and visiting every cafe to try and find the best panini possible. On my weekends I like to read books, play more video games and spend time with friends and family.

CLOSE
Bradley Cave
Warehouse Manager & Event Production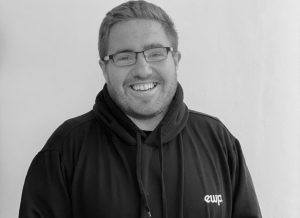 As a big lover of music of all sorts (trust me, the office can hear me singing in the warehouse daily!), the events world has always interested me.
After over ten years of working within the industry, and most of it being freelance work -I've officially joined the team to help take their events to the next level.

MORE

With a variety of extensive skills in the sector, and with the knowledge of a large number of brands and equipment – I take huge pride in seeing an event come together. From prepping to packing down – I'm there!

When I'm not gathering cables or drawing site plans, I like to spend time with my wonderful dogs and my wife.

 

CLOSE
Zivko Maric
Assistant Project Manager – Marine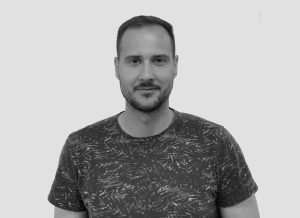 Nicknamed 'The BFG' in our office, Zivko headed out of university and straight into working at a TV station.
It wasn't long after that, that he headed to Carnival Cruise Lines as a Video Tech, before being promoted to ETM. It was here that he met 'some great people', including our very own Vedran, Stefan and Owain…

MORE

which eventually lead him to us at EWP!

Zivko loves hands-on work and has worked in various working environments from studios, offices, and metal workshops all the way through to construction sites.

In his spare time, Zivko has played professional handball and loves sports. He also describes himself as a huge petrol head!

 

CLOSE
Alex Vlahovic
Technician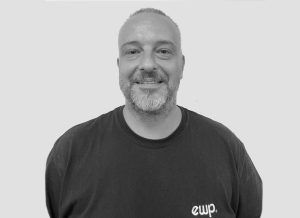 Describing myself is one of the toughest tasks to do. I believe our traits – positive or negative – make us unique. In general, I am an enthusiastic person full of curiosity. I'm not really an extrovert, but I love to meet new people. 

MORE

My career is actually proof of my curiosity. I did a lot of different jobs since I was a little boy, but my first and endless love is entertainment, technical work, lights and nowadays sound and video! I've worked as a decorator, requisite, camera man, event account, manager on TV stations, and have worked with production companies for 14 years! The next chapter of my professional life was a cruise company, where I used to be a light technician at first, but since I love to learn and grow – after only two contracts I was promoted to Entertainment Technical Manager!

I am proud to say that I am currently an employee of my favourite company ever. A family company. And that is so me – all about family and friends. I am a proud father of two sons.

I love soccer, nature and music, too!

All in all, this is who I am.

CLOSE